MAPPING MUSIC
The New Orleans Music Education Database
MAPPING MUSIC provides tools to connect and strengthen music education in New Orleans – helping schools, families, educators, artists, programs, funders and resource providers find each other.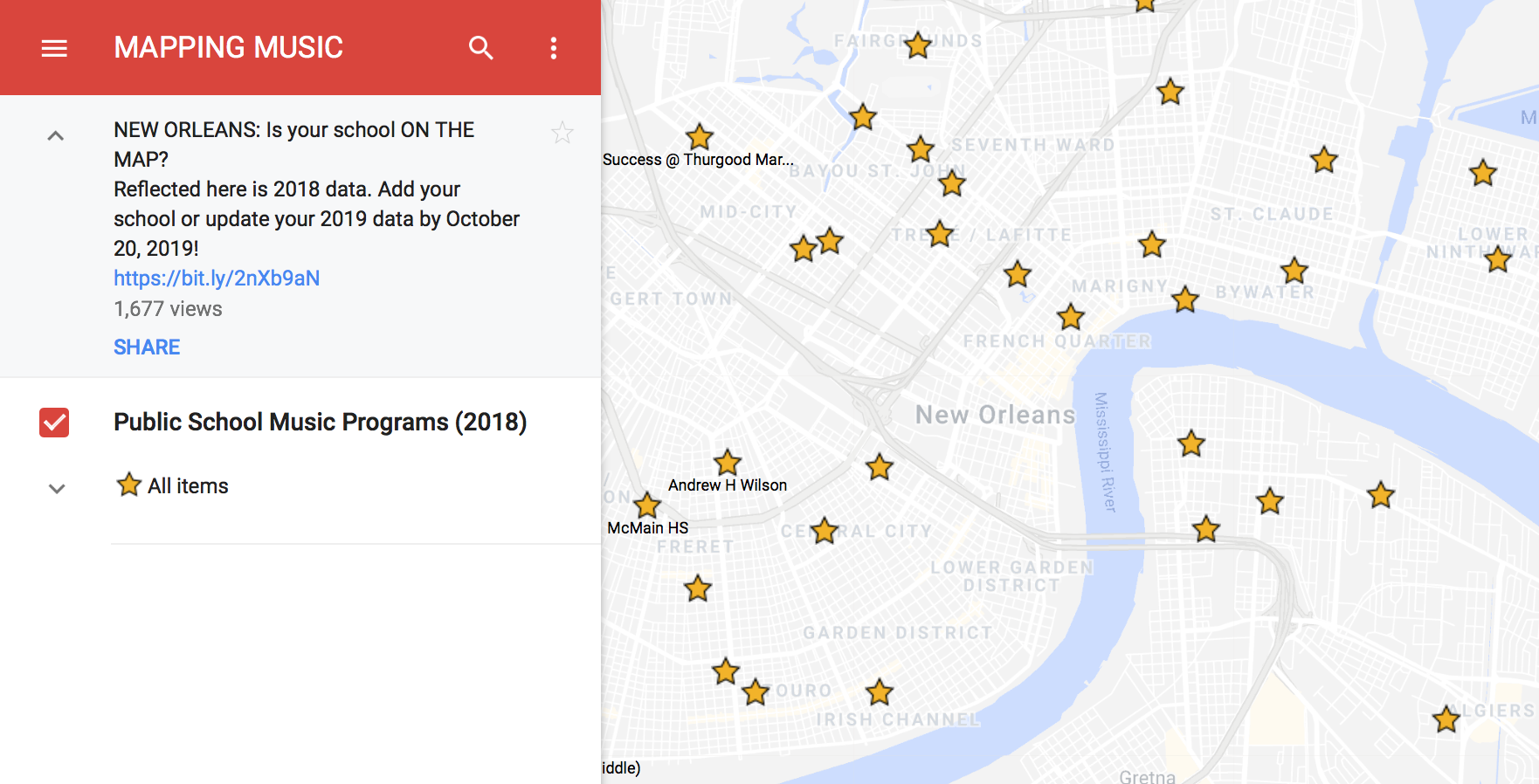 Public School Music Programs
Want to know what's going on with music education in New Orleans public schools? This map outlines music offerings and school needs. Use the search function to find schools or program keywords.
Music educators and school leaders are invited to share their school's current music programs and provide a wish list of what they need. Complete your 2019-20 School Music Survey today!
Music Education Landscape
This diagram outlines the multi-layered landscape of music education in New Orleans. Zoom in and out, or use your mouse to drag to a different part of the map you would like to view.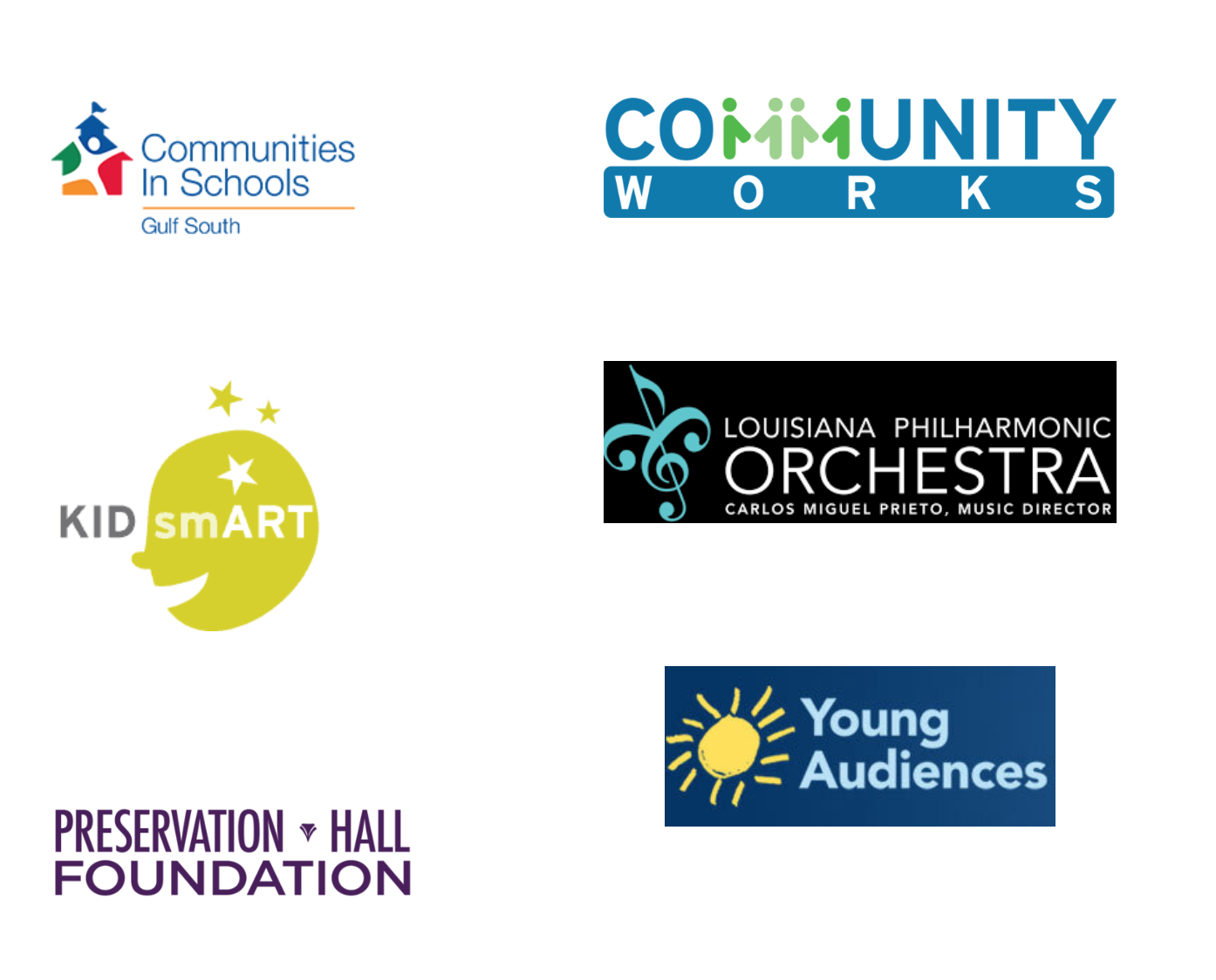 Programs & Cultural Organizations
This list includes links to programs that provide music education services in schools, community-based music programs, and cultural institutions with music education offerings.
This list includes online resources that investigate New Orleans' diverse musical forms. Since these sites target all audiences, teachers should always preview content for students.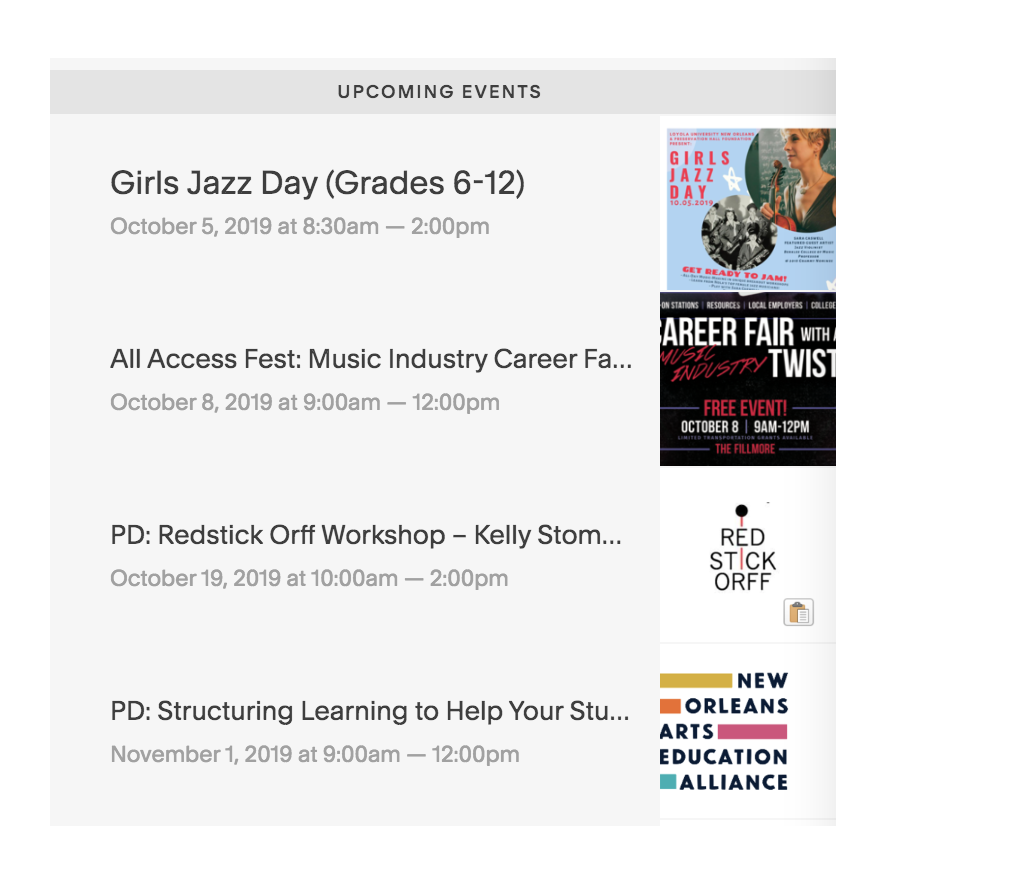 Visit this listing of professional development offerings, conferences, and special events for students.
Why should you get on the MAP?
"We are interested in knowing what music programs exist in New Orleans right now, so the arts community – including Save The Music Foundation – can assess the needs."
— Chiho Feindler, Senior Director of Programs and Policy, Save The Music Foundation
"This is an extremely important project. Parents need an easy way to see which schools in the city offer music programs. Arts organizations also need a handy reference for which schools might make good partners. And funders like the Jazz & Heritage Foundation need to be able to see which schools have music programs that deserve support, and which schools could use an additional leg up."
— Scott Aiges, former Programs Director, New Orleans Jazz & Heritage Foundation
Public Schools
You can submit your public school music program information and wish list here. Complete the 2019-20 School Music Survey by October 20, 2019.
All Others
Please let us know if a program, organization, event or online resource needs to be added to our database. Provide the following information and we will get back with you to confirm!